Is moving to Grand Junction right for you? We love it here and think you will too! The weather is always sunny and although it does get hot and cold at times, it's never too extreme. We have some of the best selections of local produce in all of Colorado and if you love hiking, you'll be happy to hear that there are plenty of hiking trails in the Grand Valley of Colorado.
Perfectly located
Grand Junction is conveniently located right off of Interstate 70. Because you are so close to the interstate, it makes it easy to get around and for traveling to other areas. Grand Junction is also right about halfway between Denver, Colorado and Salt Lake City, Utah. You probably won't need to leave Grand Junction though. Because it is the largest city in the area at around 62,000 people, it has all the stores, restaurants, breweries, and other amenities you could want!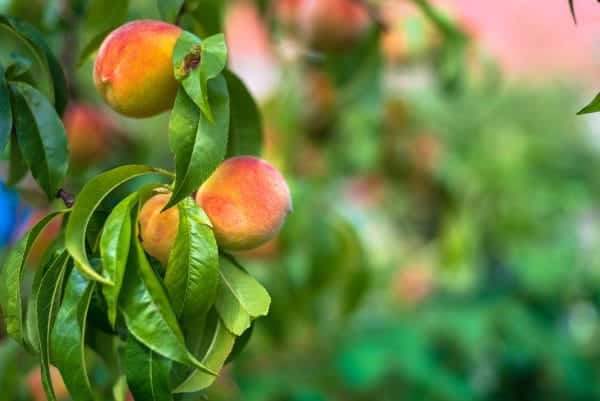 Lots of farm-fresh produce and local foods
Grand Junction is situated in the perfect area for growing lots of different types of produce. You'll be able to find all sorts of fruits and vegetables available for sale directly from the farms. We are famous for the peaches and vineyards in the area. But we also have cherries, tomatoes, cantaloupes, apples, peppers, apricots, watermelons, casabas, sweet corn, squash, zucchini, plums, and more! You can find local produce for sale at grocery stores or at farm stands scattered throughout the town.
At the downtown farmer's market, you can find more than just fresh produce. Local bakeries bring in fresh-baked breads and bagels. Beekeepers sell all sorts of different types of honey and beeswax products. You can also watch plein air artists paint the scene of the street market. Or chat with locals about their favorite hiking trails and other places to visit. The farmer's market always has a large selection and is always buzzing with activity.
Endless hiking trails throughout the Grand Valley
The Grand Valley is high desert country. It's known for its rocky palisade formations, canyons, and even arches. Miles of hiking trails take you far away and into the backcountry of the desert. Mount Garfield is a well-known hike. It's only 2 miles to the top of this bluff but it gains over 2,000 feet! It's a steep and more difficult hike but the views are well worth the effort to get to the top. In fact, a lot of locals use this trail to train for tackling a 14er.
The area around Rattlesnake Canyon is a little more off the beaten path and offers the most concentrated area of natural arches outside of Arches National Park in Moab, Utah. Lots of unique rock formations make for a very interesting hike through the area. Grand Mesa is just a short drive from Grand Junction and is the largest flat top mountain in the world. On op of Grand Mesa you'll find yourself in a whole other world than the desert below. There are thick forests, lakes, and wetlands that hold Colorado's highest concentration of moose. In fact, there are an estimated 400-500 moose on Grand Mesa.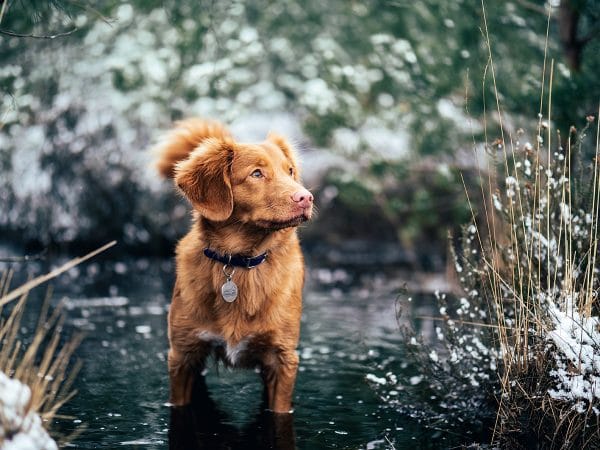 Lots of dog-friendly areas
Almost all of the trails in and around the Grand Valley are dog-friendly. The only exceptions are the national park areas such as the Colorado National Monument. With 2 off-leash dog parks in town, you don't have to go far to get your dog some exercise. Many of the trails in the area are also off-leash areas, just be sure you check individual regulations for the different areas. If you want to hit up the town with your pup, there's plenty of great shops, restaurants, and breweries. It seems that almost every other restaurant or pub has outdoor seating, some even have treats and water available for your dog. Colorado is a very dog-friendly and dog-loving state in general and Grand Junction is no exception!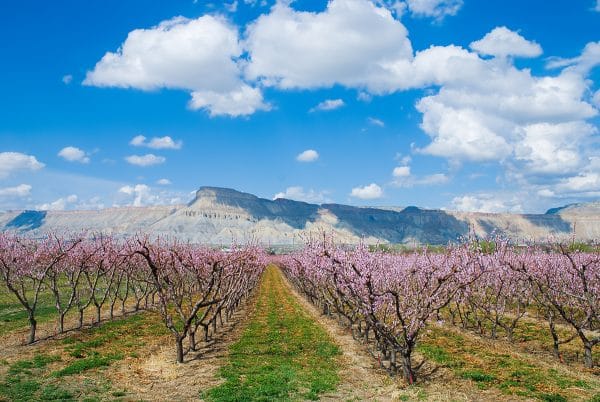 You'll love spring in the Grand Valley
If you haven't experienced spring in Grand Junction and Palisade yet, you're in for a treat! The Grand Valley is full of farms, vineyards, orchards, and even flower fields. The whole valley comes into bloom and throughout spring, there is an explosion of all sorts of trees, bushes, vines, and flowers blooming. Sometimes it smells like the whole area has been dowsed in sweet perfume. You also couldn't ask for better spring weather. It's not too hot, not too cold, not too wet, and not too dry.
Your car will have to be road trip ready
Grand Junction is in just the right spot for a road trip to anywhere. It is within a days drive to the front range of Colorado, northern Arizona, New Mexico, Grand Teton National Park in Wyoming, or Vegas. Just a short trip south and you'll go through Montrose, Ouray, and Silverton and end up in the beautiful San Juan Mountains of southwestern Colorado.
Maybe you want more of a small-town feel with all the big town amenities. If so, you should look into moving to Montrose, Colorado. We have storage units available for rent in Montrose as well! Contact us if you have any questions or reserve a unit online.